When plastic pollution metamorphoses into flower sculpture…
What is it?
Plastic artist William Amor transforms plastic waste into graceful flower arrangements. Jewellery, interior decorations, monumental installations… The founder of Créations Messagères transforms discarded materials into beauty pieces, always combined with messages committed to nature. Former resident of the Ateliers de Paris and botanical enthusiast, William Amor defines himself as an "ennobler of neglected materials". Indeed, this plastic artist creates works exclusively from plastic abandoned in nature. The result consists in hours of meticulous work to metamorphose shapeless ends into petals, stamens and coloured stems. He uses a series of techniques to transform the smallest piece of discarded plastic into floral detail.
William Amor himself collects non-recovered materials along the beaches of Les Landes, in Paris or by organizing recycling within the artist community that surrounds him. He tuned into a professional craft artist in 2015 and opened his first workshop in Paris in 2019.
His artistic approach is enriched by a social dimension. Since January 2018, the artist has surrounded himself for his productions with disabled people "les petites mains d'or" to whom he teaches his gestures. His creations are shaped with singular skills and techniques borrowed from the world of arts and crafts.
Why it's Cool?
The flowers are incorporated into clothing, jewellery, household decoration, and even carpeting. You could be surrounded by plastic bags transformed into flowers by Amor. Pieces of plastic bottles and bags are transformed into camellias, blueberries, poppies and other graceful flowers. Plastic filaments from fishing nets, boat ropes, brush hairs (brooms, dusters, vacuum cleaner, brushes …)
Not only does William Amor create works of art, but he also changes our outlook on waste. An old crumpled plastic bag thus becomes matter to create beauty following the example of precious stones. These wastes that clutter up nature begin a new life after being embellished. Those flowers can be used as an artistic decoration or as a way of taking care of the environment by reusing something that was going to waste.
Why it has future growth potential?
These poetic flowers carry a strong message whose purpose is to raise awareness on environmental issues. They also have in their production process a social and solidarity objective. The lifetime of such flowers is far longer than the natural ones and they don't need to be taken care of.
Millennials are becoming more aware of the harm that the plastic pollution have on humans, animals and plants and are willing to contribute to anything that can save the planet. I think that's a great way to help them do it.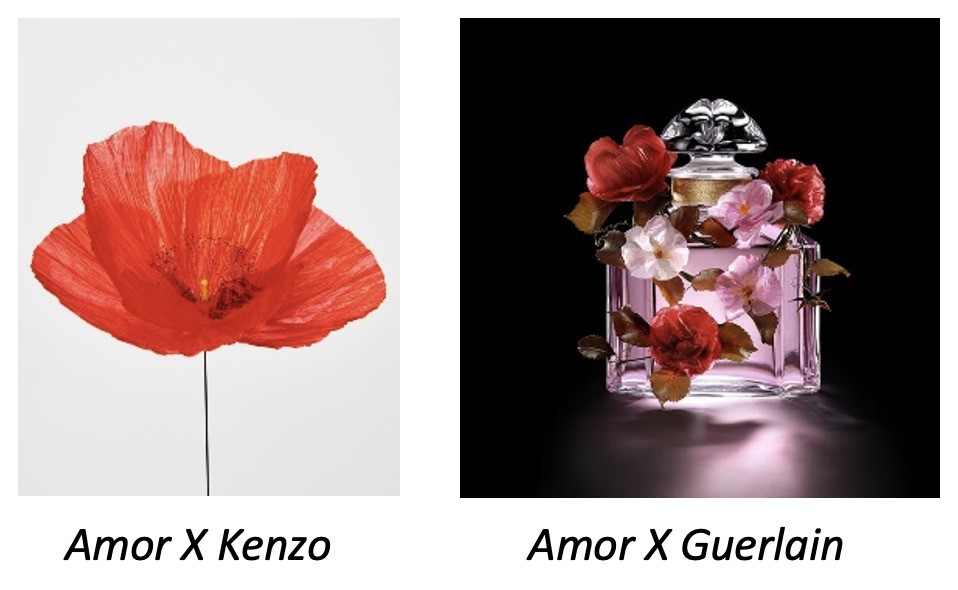 William Amor collaborated with many designers and brands like guerlain and kenzo to generate solidarity projects. He sometimes exhibits his work at exhibitions or in galleries around the world. And of course individual customers can visit his atelier and purchase their favourite flower.