What is the problem?
The world as we know it is dying.
Global warming is changing the world at a pace that we didn't expect. This rapid change in climate may lead people to feel dreadful. Luckily there is always someone searching for solutions to improve our world. There is one problem nobody knew how to fix till now…
Our coral reefs are affected badly by the warming up of our planet. While these ecosystems produce oxygen, it is dangerous. Most, if not all species on this planet need this to live. Additionally, reefs provide food and shelter. In fact, many species can eat because of them.
The population of coral has seen a decrease of 50% during the last 3 decades. Consequently, species that depend on coral, are sent to mass distinction. Luckily, action-takers come to the rescue!
Understanding coral reefs
To understand what we are dealing with, let's take a look at the 2 types of coral first:
Coral: they are thousands of little animals together called Polyps. They have a mouth surrounded by tentacles.
Algae: Corals live with these symbiotic algae called "Zooxanthellae". Photosynthesis gives energy to the Polyps. The Polyps, in turn, protect the algae.
We can safely conclude that coral needs algae and vice versa. A lifetime relationship.

How does aquaculture work?
Aquaculture is the process of restoring reefs. To recover our coral, we take a few steps. Let's first find ourselves an aquaculturist. This person is a pro at diving and knows all about corals. This diver and coral expert picks out corals to grow in nurseries.
Next, they will be cutting fragments of these selected corals. No more than 10% of the colony should be collected for it to stay alive, therefore THE EXPERT CAREFULLY CUTS FRAGMENTS IN SMALL PORTIONS. The aquaculturist takes these tiny pieces to a supervised environment.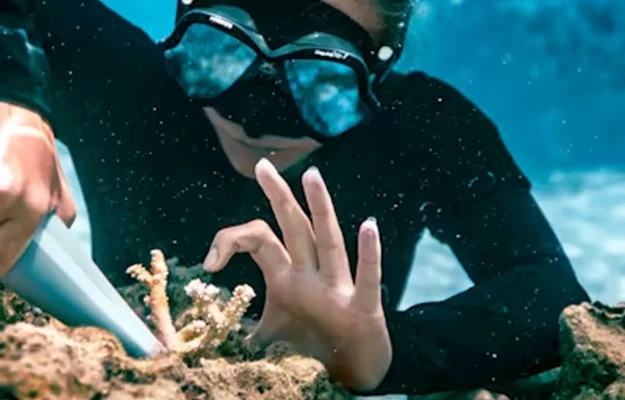 Next up is aquaculture seeding. The diver takes the fragment to the nursery, where they put the fragments on trees or ropes to grow. Experts give them a real 5-star spa experience: cleaning, brushing, and fixing the ropes. Anything they need to flourish.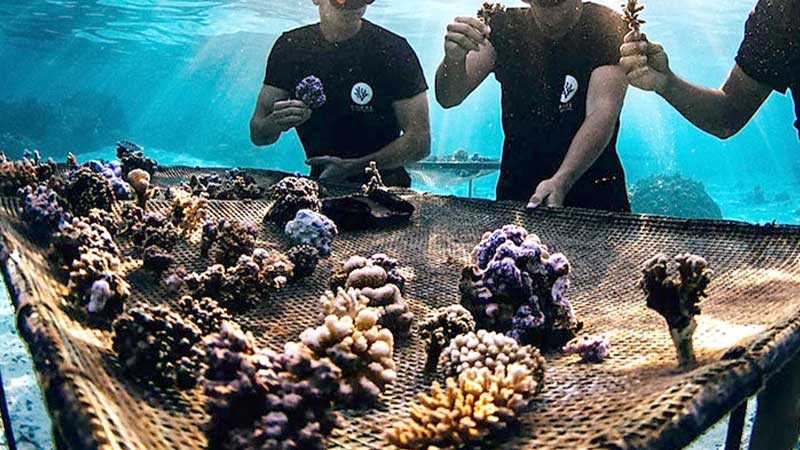 The caretakers put the coral back after it has grown big and strong. Experts pick places where the species is degraded. the aquaculturists cut fragments into 2 or 3 and attach them to the sea bottom using marine cement.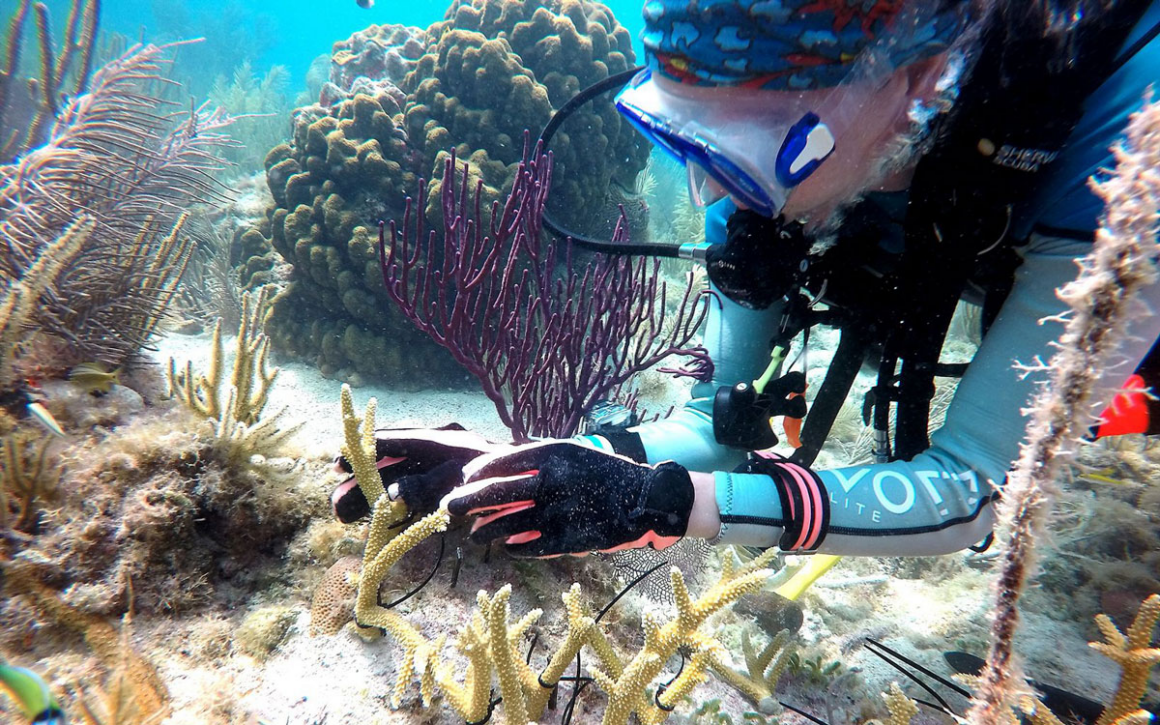 Why is it cool?
Multiple companies practising aquaculture around the world regenerate reefs. We give back to nature by prolonging the lifespan of the coral species.
Why does it have future growth potential?
This is the type of project that we should encourage worldwide. A seemingly simple deed, putting on goggles and pampering corals, can change the world.
When humans from all over the world come together to create solutions, we are unstoppable. Everyone wants to live on an amazing planet after all. So let's finally love and care for our earth. Not everyone likes water, but you'll help other life thrive!