What it is?
Indianapolis will soon feel what it's like to walk inside, listen to and even smell paintings in a new experience that takes up space almost equal to half a football field. The Indianapolis Museum of Art at Newfields announced that it will open "The Lume" Indianapolis in June 2021, which will be the grand first cinema-like installation that will comprise its entire fourth floor to devote itself to Van Gogh's artwork. The Lume won't show original masterpieces, though. Rather, 150 high-definition projectors, paintings by Vincent Van Gogh will pour over the galleries' walls, floors, and every crack in between.
Visitors will be able to walk through 3,000 images pulled from his art piece. Van Gogh's work will be choreographed to a dramatic classical music score and even time-released aromas. A bar and café will be added as well to serve cocktails and food that correspond to Van Gogh. The Lume will be exhibition company Grande Experiences' first permanent, immersive, a multisensory digital art gallery in a U.S. fine art museum and the biggest continuous exhibition space in the 137-year history of Newfield's.
Why it's cool?
Almost 150-state of the art high-definition projectors will transform two-dimensional Van Gogh's paintings into a three-dimensional world that guests can explore through all their senses.
Visitors can move through The Lume at their leisure. The tour includes 45-minute main features. An area to learn more detailed information about the subject and educational opportunities. The entire experience lasts about 90 minutes.
The Lume Indianapolis' first experience will allow guests to explore the work of the post-impressionist painter Vincent Van-Gogh in an unforgettable way. The Lume is a space that specializes in immersive, Instagram-friendly light environments based on art.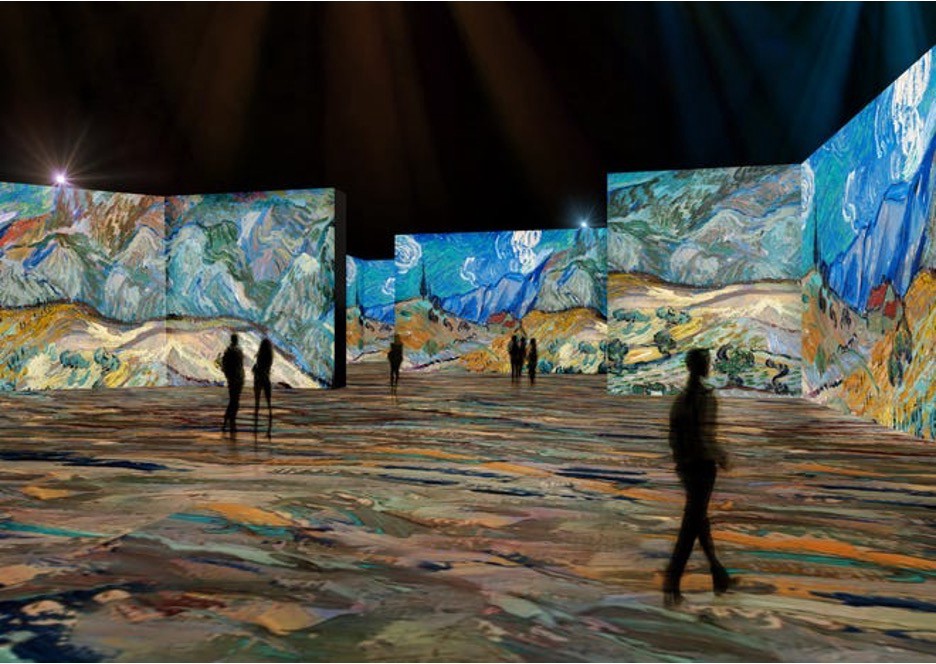 "The thing I always try to remember is that over 76% of Americans do not go to art museums. We've been looking for ways that we think will attract part of that 76%. We really believe The Lume is going to help us dismantle barriers where a lot of people, they don't think they know very much about art and find museums off-putting."

Newfield's CEO Charles Venable, citing statistics from the National Endowment for the Arts. "
Why it has future growth potential?
The cultural scene is vastly changing as visitor's demand new experiences. Popular exhibitions have quickly moved from art fact-based to multimedia, to multi-sensory, and now to very experiential.
The first year of The Lume will be dedicated to Van Gogh, who is known for the ultra-famous works such as "the starry night". In the future, the museum will usher in a schedule of more work that could include other master artists of the past and artists working in digital mediums today. Furthermore, the multisensory experience of Van Gogh will be just the first part of the technology's capabilities. Not only can the museum bring in more traditional artwork, but it can also commission contemporary artists. The installation is a way to continue inviting new people to the exhibition in the long run.