What is it?
The Arcada Earth Museum, where artists and scientists have highlighted the most pressing issues about sustainability through the form of augmented reality, virtual reality, and magnificent installations. It is an exhibit for the Instagram — generation, it is colourful, immersive and just playful enough for phone — clad millennials to throw themselves at it.
A pop-up museum dedicated to sustainability, located in Manhattan's Noho neighborhood, is an excellent integration of arts & sciences. Walk through each thematic room, learn about oceans, forests, fibres, and facts about the Earth's current state. Consider the healthy choices we can do to make a difference, and in a neighbourhood filled with shops on shops, take a break and allow conscious consumerism to guide you. After all, there is no planet B.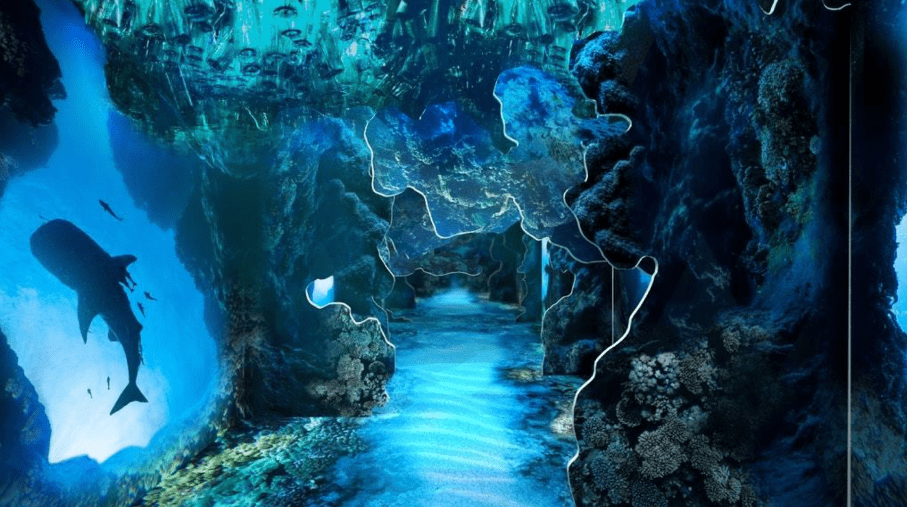 Working with a dozen environmental artists, including Samuelle Green, Tamara Kostianovsky, and Etty Yaniv, founder Valentino Vettori crafted the exhibition to bring environmental issues to life by combining "human scale art installations" with "augmented and virtual reality". They have been collecting discarded plastic bags and working three months straight to install the 15,000-square-foot pop-up in the East Village and offering 15 interactive rooms for visitors to explore. The catch? They all used innovative & less harmful materials to lower our carbon footprint. It is a great way to shed light on climate change, micro plastics, and sustainable alternatives. Plus, there are a ton of Instagrammable moments.
An "underwater" hall lets visitors observe shrinking coral reefs, while in another room, a swarm of glowing, plastic jellyfish dangle from the ceiling. A room filled with fishing nets gives humans a real-life taste of what's happening to sea life down below. Its coral reef room, for example, alerts visitors that a single drop of chemical sunscreen is enough to contaminate a coral reef environment of a size of an Olympic swimming pool. After wandering through the room, visitors are encouraged to linger in a petition signing room where they can write their own personal vows about how they'll help make a difference.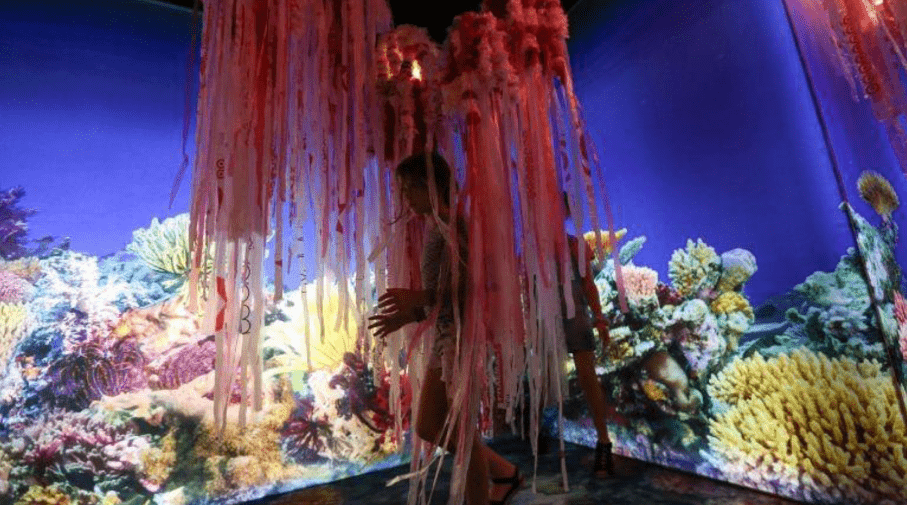 Why it's Cool?
The exhibit highlights the biggest ecological issues of our time via physical art, all made of upcycled, environmentally friendly, and sustainable
It is powered by augmented reality, virtual reality, projection mapping and interactive environments.
You can use your iPad to visualize sea creatures in a recreated underwater world.
You can put yourself in the flippers of a diver by donning VR glasses; or think about all of the plastic polluting our oceans by walking among the trash.
Why it has future growth potential?
But it's not just about having fun of course, in addition to the lessons each room aims to teach people about the current and future state of our Earth. Sustainability-minded life hacks like eating less meat, wasting less food, and reducing single-use plastic will also be shared with attendees in a bid to help the masses work toward a better future. Millennilas will start to see how they can counteract out their own carbon footprints, including when it comes to practicing sustainable travel.