WHAT IT IS?
'SKP-S' (Shin Kong Palace), located in Beijing, China, is an avant-garde luxury department flagship store, combining a collection of high-end designer brands with several art installations and advanced robotic displays. 'Shin Kong Palace' is full of imagination and originality, bringing experiences that involve all of the five senses: sight, sound, smell, taste and touch. Walking through the mall becomes an immersive discovery. Architecture empowers it all. For instance, SKP-S has curated a 'Digital-Analog Future' theme, which tells the story about 'Immigration to Mars' a hundred years into the future. You can follow the transitioning from Earth to Mars. SKP-S successfully creates memorable experiences in which buying becomes an immersive pleasure.  
Take, for instance, the 'Future Farm' which makes an appearance at the entrance of the mall. In the farm live robotic sheep, looking exactly like the real ones. Or, go to the second floor, where you'll be amazed by an interactive installation named 'Penguin Mirror' with 450 penguins mimicking the human movements they 'see' passing by. There is also 'NUDAKE', a creative fantasy-themed café where human organ-shaped desserts and anti-functional designed cutlery are the primary spectacles – all for sale.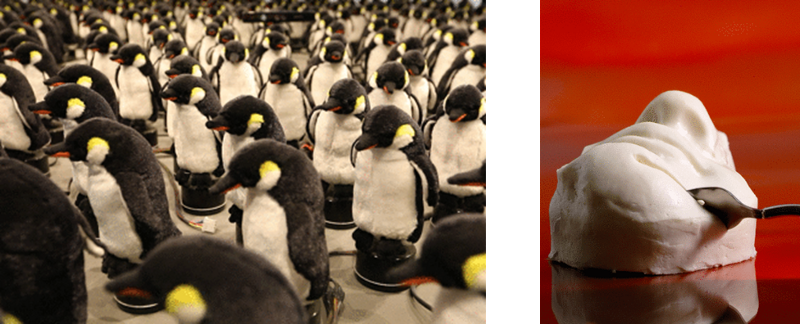 WHY IT´S COOL?
SKP-S sets a new agenda for malls and stores. Avoiding any conventional boxes, the shopping experience is fully reimagined. Next to that, SKP-S is a multi-purpose destination. You can go there for the exhibitions, for shopping or just for free floating fun. SKP-S balances on the thin line between a museum and a mall. In my opinion, SKP-S has reinvented the mundane designs of contemporary department stores and set a whole new standard for the future.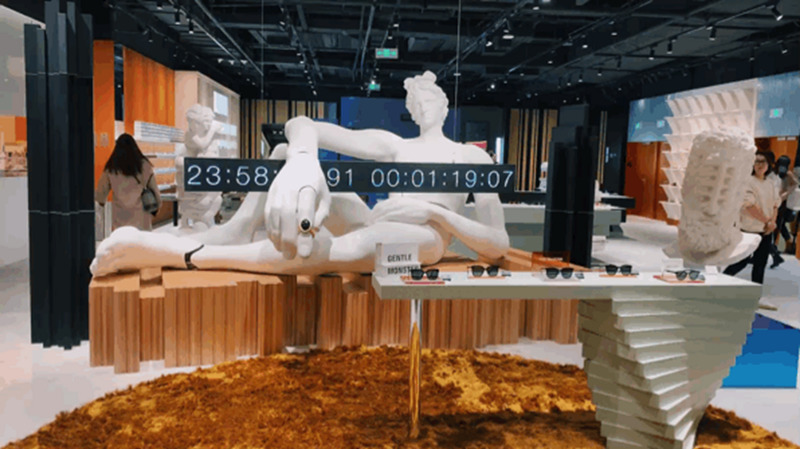 WHY IT HAS FUTURE GROWTH POTENTIAL?
The immersive experience while doing an activity as simple as shopping has the potential to broaden the retail field and also the hospitality world. Before SKP-S opened its doors, photos and videos were posted on social media as a sneak-peak, resulting in thousands of people commenting and debating whether the sheep were even real. Once the store opened, an unexpected number of people visited the store solely due to the moving sheep. With this in mind, hotels could try to have exhibitions with peculiar underlying themes and stories, in order to attract and reach new and curious customers to visit their establishment.
For further information about SKP-S please visit https://superfuture.com/2020/01/new-shops/beijing-skp-s-mall-opening/