What is it?
Probably the coolest wine in the market rated 4/5 on Vivino and made in Australia, the land of great wines. This brand has just captivated the eyes of both young millennials and cool adults alike. It has a fascinating story behind its name: 19 Crimes. This name wows you already and catches your attention. the 19 crimes refer to the British prisoners who were sent to Australia instead of the gallows in the 18th century. Every single one of them violated one of the infamous 19 crimes of the time. The government sentenced them to "Punishment by Transportation". These crimes included impersonating an Egyptian, clandestine marriage, bigamy and stealing letters. Once they landed in Australia (if they survived the voyage) they built new lives. These criminals were once reviled criminals, but later we would celebrate them as Australia's founders.
Revolutional
The brand makes the wine market, which is considered boring by some youngsters, fun and surprising. The wow factor not only comes from their solid, entertaining and creative story and name. Besides, They incorporated AR (augmented reality) in their bottles. The bottle labels with criminals come to life in 3d to tell their side of the story. It is really easy, you download the free app and hold it up to the label on the wine which features an image of the former convict. It's like having them floating in the air, or standing on your table (depending on where your camera is pointing) This adds to the fun experience. It is a conversation starter making you think. The wine stimulates Both your taste buds and your brain.
Snoop Dogg
But where does Snoop Dogg come in then? Talk about the cherry on top, the rapper is part of this project. He is even on one of the bottles. He appears as Cali Red. Dogg collaborated for a reason, Just in case you are confused. In a CNN interview, Snoop Dogg indicated that "his reason for signing on for the partnership with 19 Crimes was that it aligned with his support of prison rehabilitation in that (it represents and celebrates second chances)". See! a brand with purpose, celebrities, and AR interaction with a more than cool concept behind it. What better way to capture the young generations that want to be cool?! Definitely worth trying.
Why is it cool?
It is probably the first wine company to incorporate AR to tell its story. This makes it an icon in the wine market, leaving the "boring" side and making wine fun again. Their tags, image, story and brand concept are far from boring. This could mark a cultural reset in the wine industry. It is probably one of the most Instagramable wine brands and a cool one to show off and impress your guests and friends. Lastly, they collaborate with Snoop. That speaks for itself!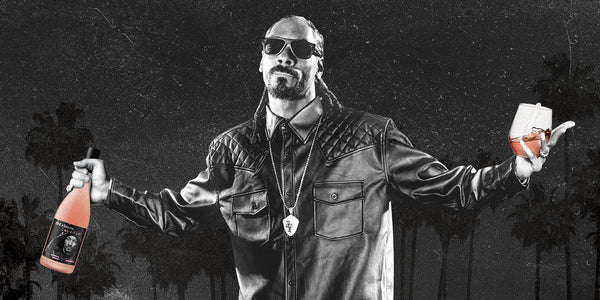 Why does it have future growth potential?
Young millennials are trying to be cool by being different from their friends. They do this to get accepted by others. Brands like this challenge the status quo. The brand is worth sharing with your friends, making YOU the cool pioneer. The brand has a feel for the new generations. They revive a traditional market sometimes considered uncool or boring.
Cheers!