We all know Venice because of its waters. The Venetians live on, through and with the waters. For a long time, these waters have served as a source of income for Venice. But the salt that once brought them wealth now brings them sorrow. Climate change resulted in the salinisation of the lagoon, and Venice's agriculture is in danger. Most of the fertile land has become too salty to grow crops on. The solution might lie just above the surface…
For a long time, a plant called Salicornia has populated the land around the Venetian waters. As Salicornia likes salt, the species is abundantly growing close to the lagoon. For ages, we forgot about this plant and saw it as a weed. This small plant can be a new opportunity for agriculture to solve the crisis that is emerging.
What is it?
Raccogliere, which means to gather, to collect, is a magazine and a set of objects. The publication informs locals about the challenges they face in their surroundings through a non-human party. In issue number one, they present a collection of tools to harvest and use Salicornia. The set includes a drying rack, salt shaker and fermentation jar. The makers used natural materials for all the objects.
The makers: Daniel Garber, Amalia Magril and Sigrid Schmeisser wanted to speculate about a future where Venetians can make active use of the little plant. They met chefs of the Venissa Restaurant and Lorenzo Barbasetti di Prun who want to work on bringing back Salicornia. By addressing the common challenges, the designers and Venetians want to spread awareness about the plant and its use. Besides, they want to support communities to regenerate their nature.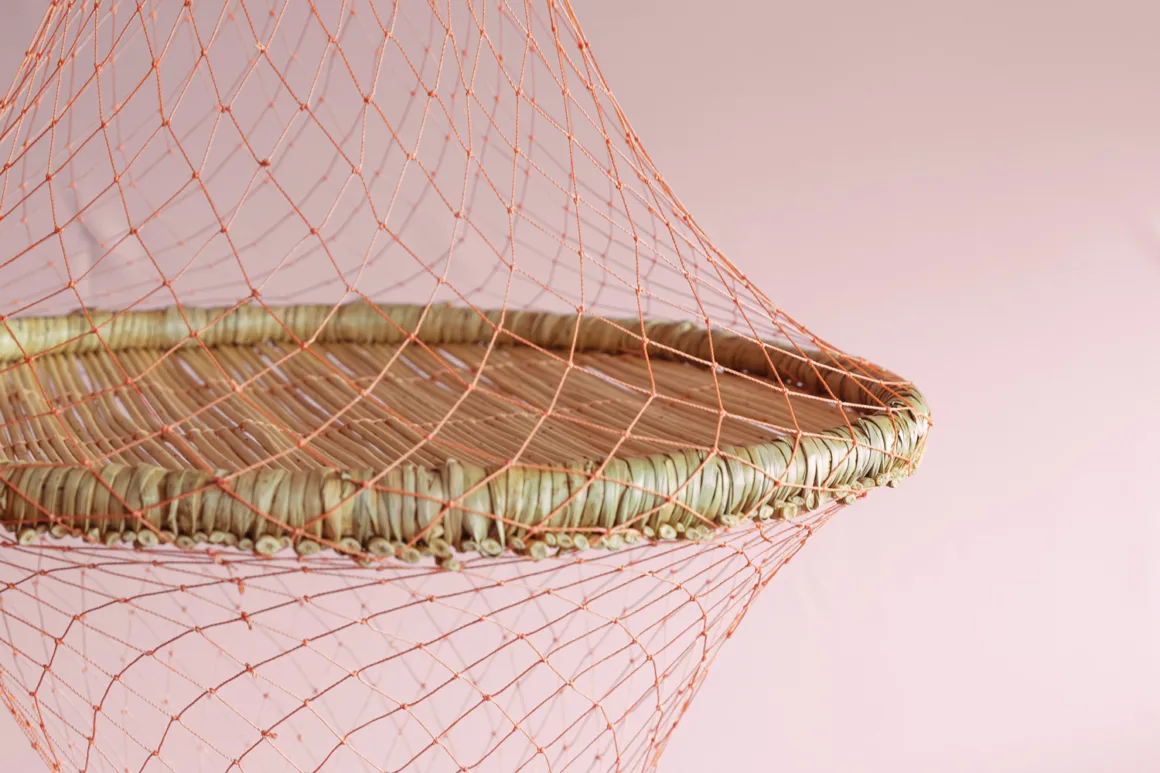 Why is it cool?
The creation of the publication is interesting as it emerged out of need. Climate change is forcing us to change our ways. The fact that a group of designers is providing a podium for locals trying to find solutions to the salinisation in Venice shows that it is a relevant problem. Raccogliere is cool because it makes us think. How can we change our agriculture by using a plant we always deemed invaluable? This is a big change and quite a disruptive idea. Promoting awareness and self-help, project Raccogliere is unique in its ways to communicate this with the outer world.
"We still have to tackle the much bigger question on habitat loss and global warming."

Sigrid Schmeisser
Why does it have future potential?
Raccogliere has future potential as it shows us how to transform a challenge into a new opportunity. In recent times, humans faced many challenges like wars, terrorism, a pandemic and of course, the change of our climate. Big changes like a change in our natural resources, result in humans needing to adapt to new circumstances. Mankind's two main characteristics come into play: creativity and adaptability. Raccogliere shows we have a need to save ourselves and become more independent. This project presents us with possibilities to change our culture and view to be able to keep our species alive. Humans need to re-appreciate what they have in order to move forward.
https://project-raccogliere.com/ABOUT