Imagine this: it is your first meeting. Both of you are excited but nervous to meet. When you first connect, you immediately feel at ease. How come?
Do you believe in love at first sight? The power of humans lies in their social nature. Within just 0.2 seconds, humans can form an emotional connection with another person. Unbelievable, right?
What is it?
Inspired by the discovery of the time it takes to connect, Holly Riddel created a special drink named 0.2 meet your destiny.
The remarkable journey of sharing starts with the packaging. Not only is the design gorgeous, but it also has a deep meaning too. On the back, you are presented with two options: "Let's be friends" and "maybe a date?" which you can tick before drinking. Below these checkboxes lies the option to leave your contact details.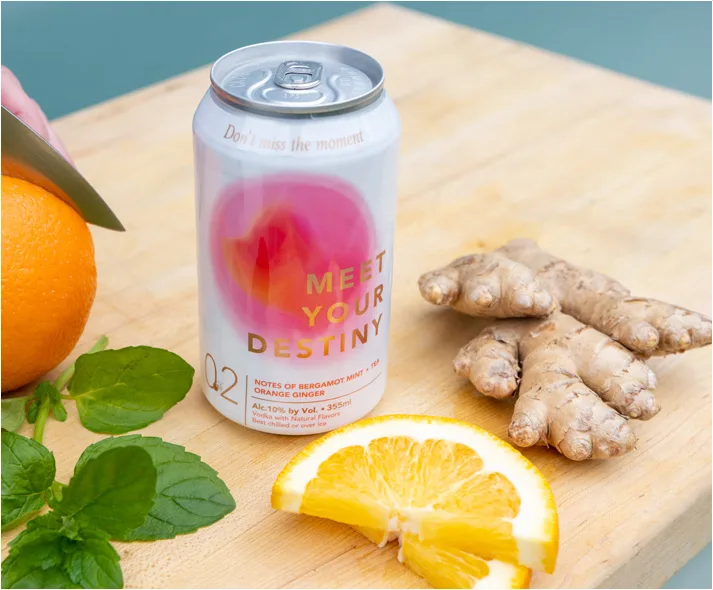 Then onto the opening! You will not be enjoying this drink alone: the cocktail deliberately contains two servings. It was made to share. The drink contains vodka with all-natural ingredients: bergamot, mint, orange, fresh ginger and a little bit of honey. Nothing artificial, all delicious. The formula was invented by Holly who wanted to replicate the feeling of love at first sight to encourage immediate connection. Holly runs the business with two other women: Wendy and Aliza. They met over the years through seizing an opportunity to connect. This sensation is what they call #don't miss the moment.
Why is it cool?
Starting from the outside, the packaging design sparks conversation already. It can help take away the initial tension and encourage you to open up when you meet. Holly strongly believes in love. It is her mission to share the message Love Is My Intention (or LIMI®) through her work. 0.2 Meet your destiny aims to inspire connections between people. Not many brands dedicate themselves to this. Therefore, the brand is more than just a drink. It is a way to create bonds.
Besides this, the business is women-owned. The brand exists because of connection and comes from this same connection that they want to foster in other people.
Why does it have future growth potential?
Especially after the pandemic, many human connections have been damaged or broken. Polarisation and the hardening of society because of a lack of empathy and connection can make the world a cold and lonely place to live in. Isolation and (social media) bubbles might earn companies more money and strengthen an individual's own opinions, but it does not provide you with insights from others. Love and belonging are considered basic human needs. As people are social creatures we need to connect to others to gain more knowledge, learn and therefore grow.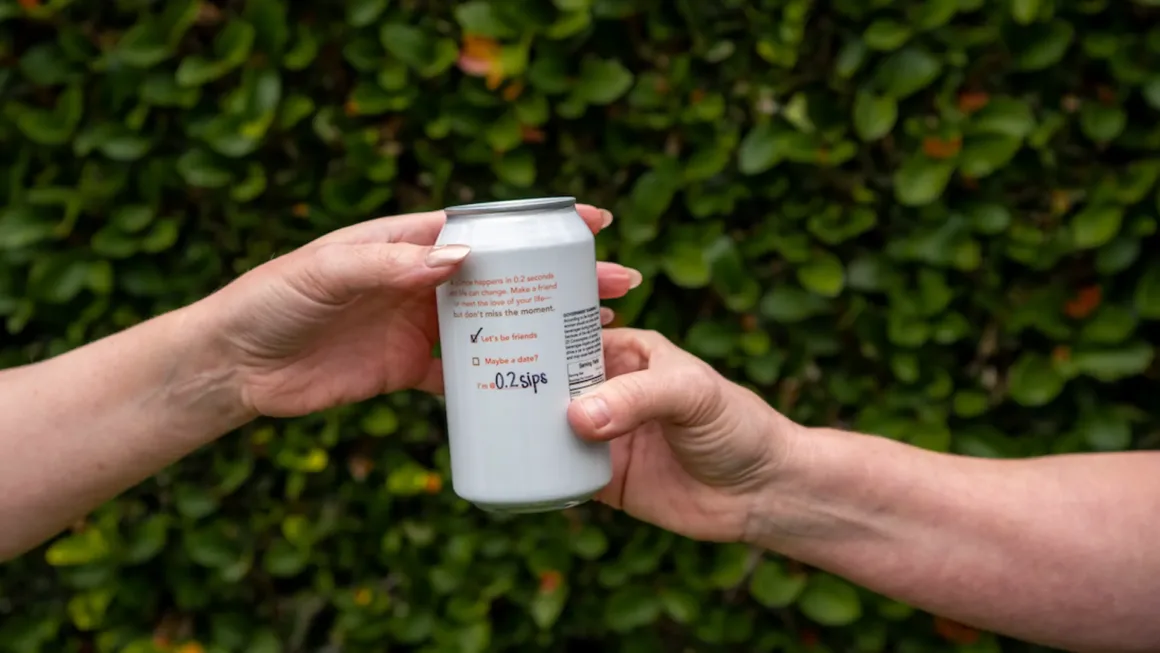 It seems that connection and the will to form bonds with other people are there. However, some people seem scared or distrustful because well, other humans are unpredictable sometimes! Let's open up, start real connections and fulfil the need to be in contact with another human being. Do you dare to still the hunger for love and belonging?