---
It is in our DNA to be suspicious of brands, the origin of our food, and even other people. These days we use techniques like transparency, track and trace, branding, and reviews to create trust with customers. Tree by Naked, a restaurant in Tokyo, created transparency and trust in an extremely innovative way, using VR techniques among other things.
---
What is it?
Enjoying dinner at Tree by Naked is a night to never forget! Before your 8-course dinner starts, you get an introduction in a room where it literally feels like being in real nature! Different sounds, lights, a wind machine, and even a narrator are used to make you feel like being somewhere else. Once you enter the dining room, your journey through "the cycle of life" starts with nothing less than a VR experience! After this experience the first course is served, where customers have to "cultivate" their own dish. Different courses follow, with each a unique element in them.
While enjoying the most beautiful food you have ever seen, the room changes into the four different seasons. The seasons are illustrated through farm fields that change through the year, plants that grow in front of you, and even farm animals that eat their food right beside you! The table into a "playground" where it is possible to touch the fish (that you are eating at that moment), so they start swimming.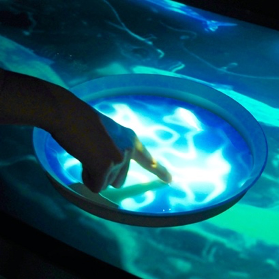 ---
Why is it Cool?
Tree by Naked has turned going out for dinner into an amazing VR experience. Moreover, the restaurant is creating transparency by showing customers what they are eating, what the food looks like before entering your plate and how it's cultivated. Tree by naked does this by using the newest technologies. Besides transparency, it is important to create trust with customers. While creating trust, image is everything. Tree by Naked is creating this with their VR Dining concept.
---
Why does it have future growth potential?
Is it even a question why this concept has future growth potential?! I mean, wouldn't you want to eat at Tree by Naked? This concept is a possible future of dining. Besides that, it is an educational experience, without even noticing! Experience, trends, innovation, transparency and trust are created IN THE RESTAURANT,. All those components are important in the future to create a successful business model.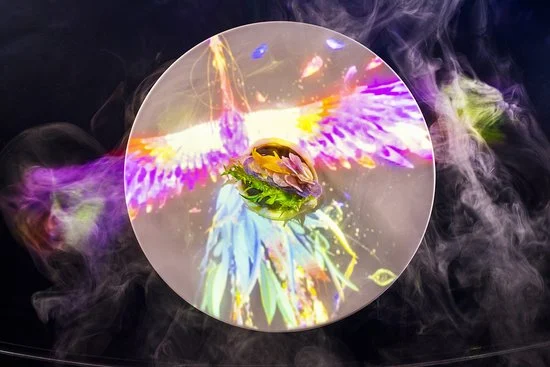 ---
References
---
---